WHAT'S OLD IS NEW AGAIN
BRANDING
Goods & Co Market is the newest enterprise to take Thunder bay by storm. Located in Thunder Bay's expanding Waterfront District, this market brings some of the city's favourite makers, artists, food vendors and retailers under one roof. Since Eaton's closed it's doors across the country, the years the iconic building has had temporary lives as office space and even a call centre. Over the last 2 years, 18,000 square feet of construction and renovation has polished the space just enough to let the individual vendors shine. Still urban, a little Art Deco – and just what downtown needed.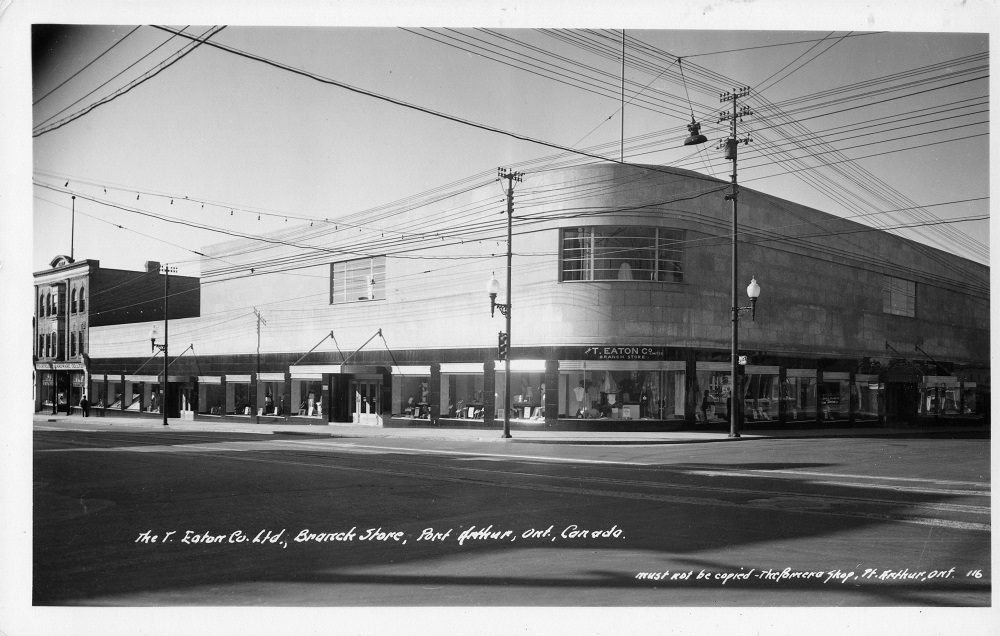 "In 1927, Timothy Eaton opened the first store (a groceteria) 0n North Cumberland Street in the Port Arthur. On October 12, 1938, Eaton's opened a department store at the corner of Red River Rd. and Court St – now Goods & Co.

Signage
The signage plan was essentially – simple materials that play nice with others. In other words, consistency was important and all logos, signage, visuals that belong to each vendor was to remain inside their respective spaces. The vendor signs needed to clearly communicate a name, without clashing with the 25+ brands that they hung in front of. Wood slabs: Port Arthur Woodcraft, Metal Brackets: Luc Despres, Art Printing: Lakehead Printing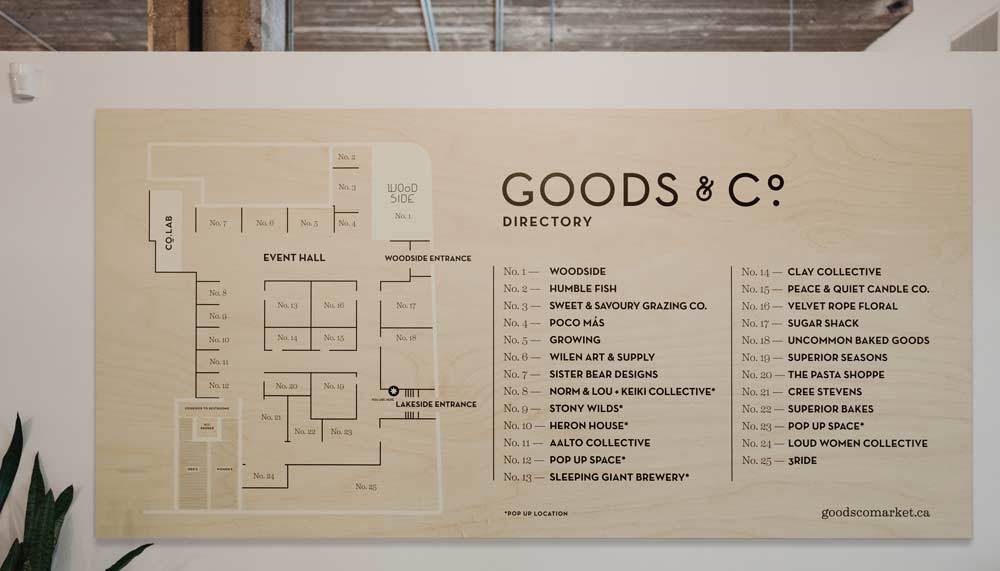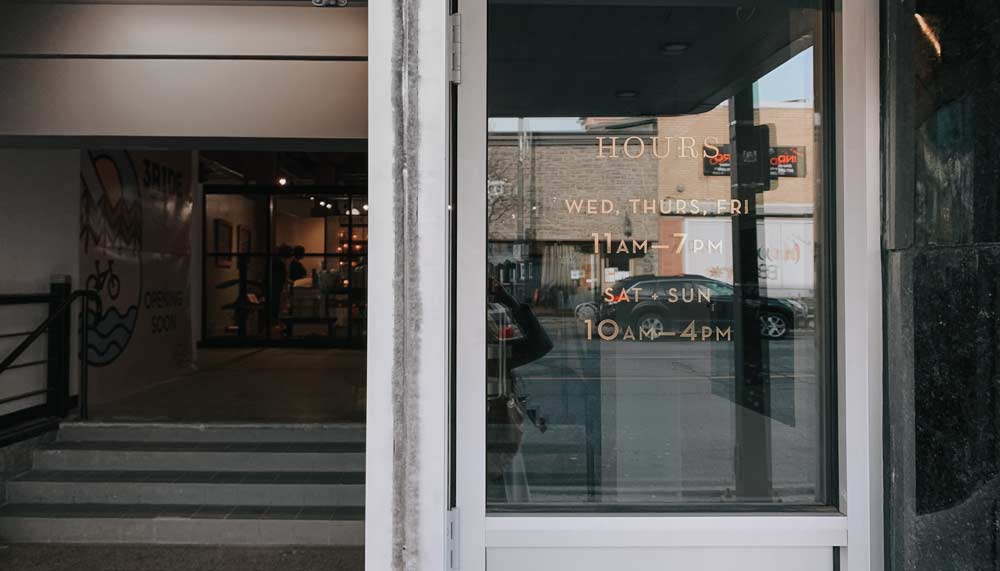 Depending on how you look at it, Woodside is either tucked into a cozy corner of the market, or highlighted behind the iconic curved window of one of the City's busiest street corners. The name came to be after digging deep into the history of the Woodside Brother's iron foundry. Generally, the concept of a turn of the century iron foundry doesn't conjure a light and airy, welcoming space… However, in this role – it's what the Woodside Brother's did for business and community that is more important. Woodside represents optimism and creativity.