CANADA WEST MAPLE
BRANDING
Canada West Maple is a manufacturer and distributor of top quality, Northern Ontario sourced maple syrup. They show up to produce premium quality products and the age old Canadian staple that is maple syrup. The making of maple syrup is a process that brings family, friends, and even strangers together to tackle the tasks of splitting wood to fuel the boilers, carrying buckets of sap from the sap lines that never seem to go on forever, and staying up late watching the syrup cook away. It is an amazing experience and yields a very sweet, very Canadian, reward.
Canada is the world's leading producer and exporter of maple products, accounting for

71% of the global market.
"Eventually, Canada West will take maple syrup and our new granulated maple sugar product made in Northern Ontario across Canada and even help satisfy eager international customers in Europe and Asia", said Sean Murray, Canada West CEO.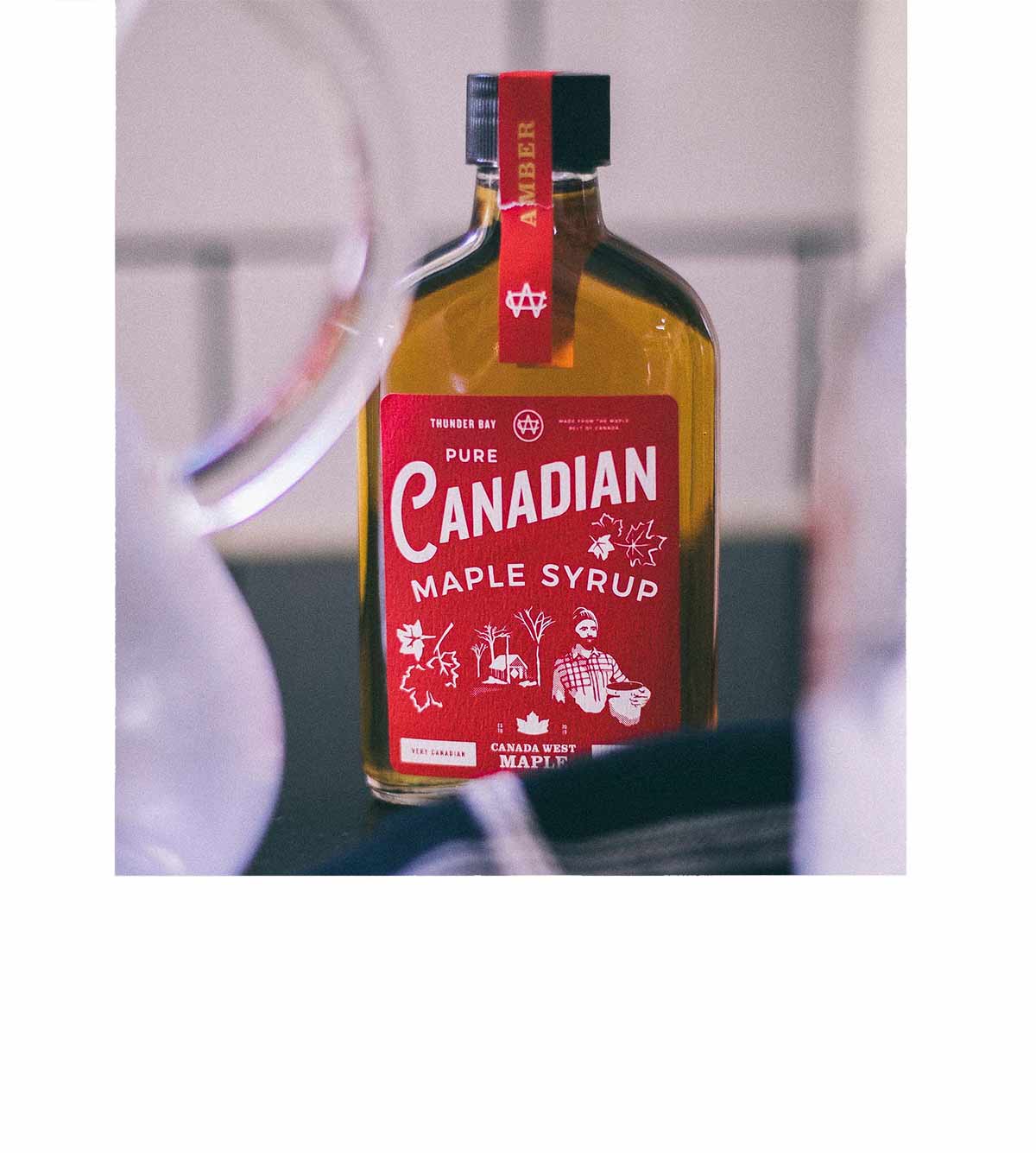 THE LABEL
In the early days of liquor marketing –
The product is handcrafted, it is premium and elite – that said – it was likely made in a barn or basement and the label is hand-drawn, but wow is it fancy.
The Canada West label takes all the best parts of 'undone' design – and leverages the product in a way that would have been in days way gone by.